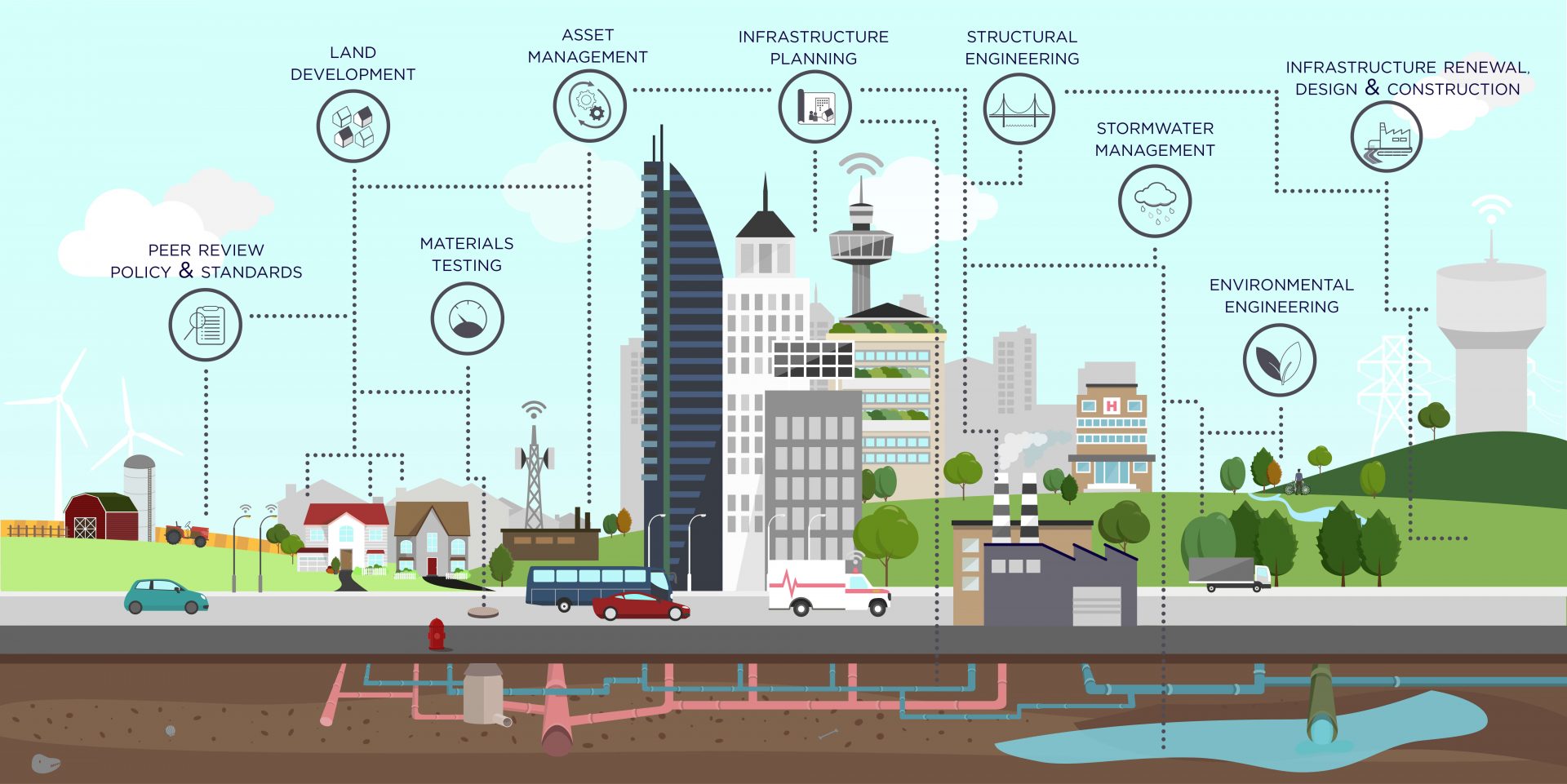 Leading a better engineered and changing future
Leading a better engineered and changing future
At GM BluePlan, we provide full life cycle engineering services that deliver better decisions and better project results to our clients. Our team offers expert guidance to plan, design, implement, and support your infrastructure.
Our team includes nationally-recognized experts in asset management, infrastructure planning, and strategic advisory, who work alongside specialists with a strong background in traditional engineering disciplines.
Our Engineering Consulting Firm
GM BluePlan Engineering Limited is a dynamic engineering, management, and technology consulting company that provides full service and full asset life cycle offerings to clients across Canada.
At GM BluePlan, our approach is to provide hands-on, client-driven engineering, consulting, and management services.
Our exceptional team includes over 200 professionals in seven offices across Southwestern Ontario. Situated in strategic locations across Southwestern Ontario, our offices allow our team members to live close to where they work and assist clients in their community.
Select a specific location to get in touch with your local GM BluePlan office.